Front entrance to Blessed Sacrament Cathdral
Blessed Sacrament Cathedral
3 Fort Street
PO Box 197
Montego Bay, Jamaica, WI
Tel: (876) 952-2481
Rector: - Msgr. Etuale Lealofi
born in Moamoa, Western Samoa on March 9, 1941, and ordained priest in Apia, Western Samoa on December 8, 1969.
Vice-Rector: - Fr. Eremodo Muavesi
born in Nukutubu, Fiji, on September 13, 1957, and ordained priest in Rewa, Fiji, on November 20, 1992.
The Blessed Sacrament Cathedral is an original architectural design in its simplicity, functionality and dignity. Designed in 1955 by Alberto Beale, an architect from Havana, Cuba, and completed and blessed in 1967 under the organizing skills and determined efforts of Fr. Kiely, SJ, assisted by the fortuitious interventions of Divine Providence in forms of benefactors from the USA and Canada, the Cathedral commands a beautiful view of Montego Bay City and Harbor, from the top of Mt. Alvernia (formerly Tower Hill)
It underwent some renovations in the 1980s to ensure the proper implementation of the liturgical reforms of Vatican II, but it has still retained its original simplicity of architectural form and some of its original brassworks, like the stations of the cross, the backdrops to the altar of the Blessed Sacrament and one of Our Lady.
Attached to the north side of the main church is a Chapel of the Blessed Sacrament, a gift from a couple in the parish of Our Lady of Mercy, Baton Rouge, Louisiana, USA, who wish to remain anonymous. The chapel was blessed in 2000 and there the Eucharist is exposed for an all-day adoration three times a week.
The Cathedral's original doors, which have sustained the onslaught of the tropical elements now need replacement.
Your Donation will be highly appreciated.
Daily Morning Mass at Blessed Sacrament Cathedral
Most Reverend Charles H. Dufour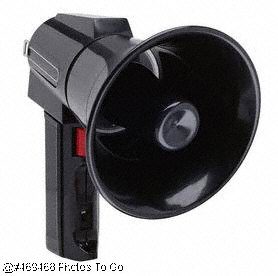 Personnel:
Dr. Sonia Nixon (Church Advisory Chair)
Mrs. Sonja Powell (Liturgy Coordinator)
Mrs. Merlene Soares (Rel. Ed. Coordinator)
Mr. Ken Scoff (Head Usher)
Ms. Jean Chin (Ways and Means)
Mrs. Maxene Chin (Hospitality President)
Ms. Adora Smith (Eucharistic ministry)
Mrs. Olga (Lectors)
Mr. Delroy Beckford (Altar servers)
Mr. Earl Findlayson (Church Outreach)
Mrs. Elaine Kong (communication & Bulletin)
Mr. Nigel Golaub (Finance Com. Chair)
Mrs. Lisa Hamilton-Sanford (Youth Ministry)
Music Ministry:
Mr. Lance Parrish (organist)
Mr. Kenneth Lara (diocesan choir)
Mrs. Sheila Weatherly (senior choir)
Ms. Berly Fray (Gospel & Youth choirs)
Dr. Sonia Nixon (Children's choir)